Christ Evangelical Free Church
God Wants You to Know How Much He Loves You...
About CEFC
First and foremost, Jesus Christ is the Head of our church. We exalt Him over all. By doing so, we embrace the Word of God and seek to live according to what we read there. You can learn more about that by reading our Core Values and What we Believe. Love is the key to living a joy-filled life and our mission statement expresses that.
Mission:
To Love God by Reaching and Discipling Others for Christ.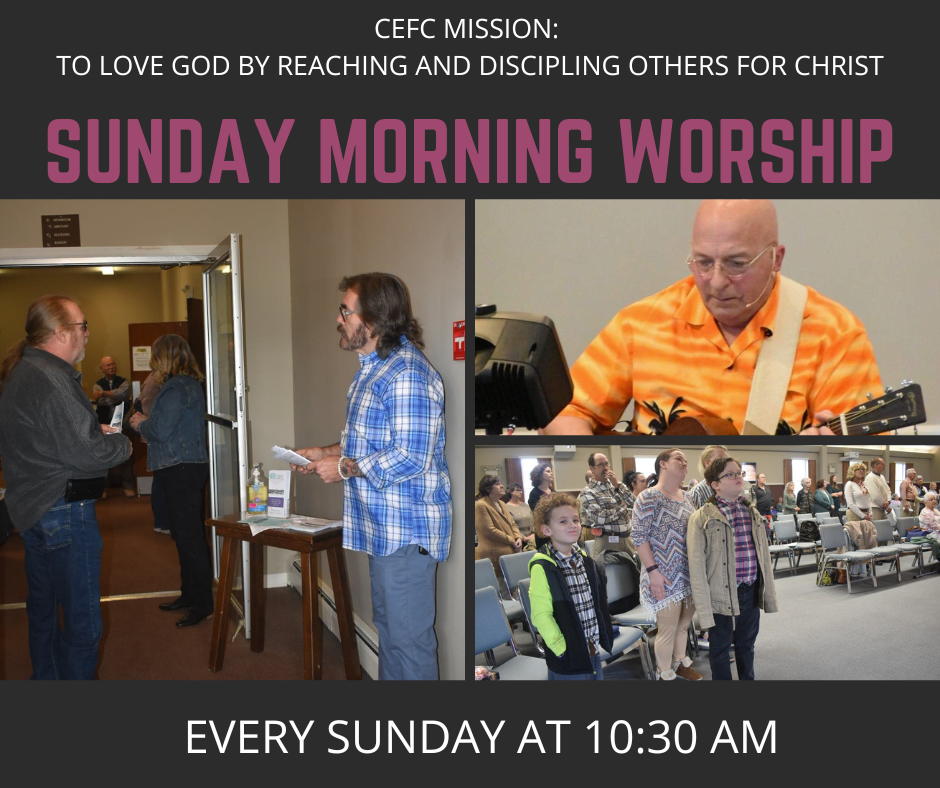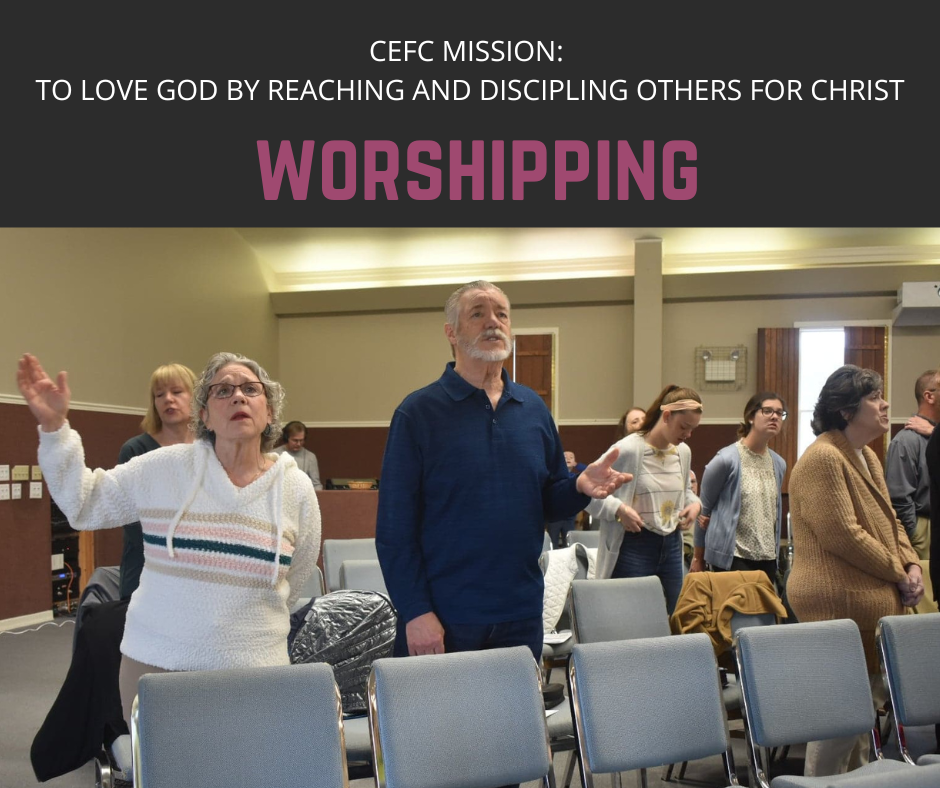 Worship 10:30 AM
Our worship services start at 10:30 AM. Children's Sunday School for kindergarten through 6th grade takes place during the sermon time. Nursery is available for infants through Pre-K for the entire service.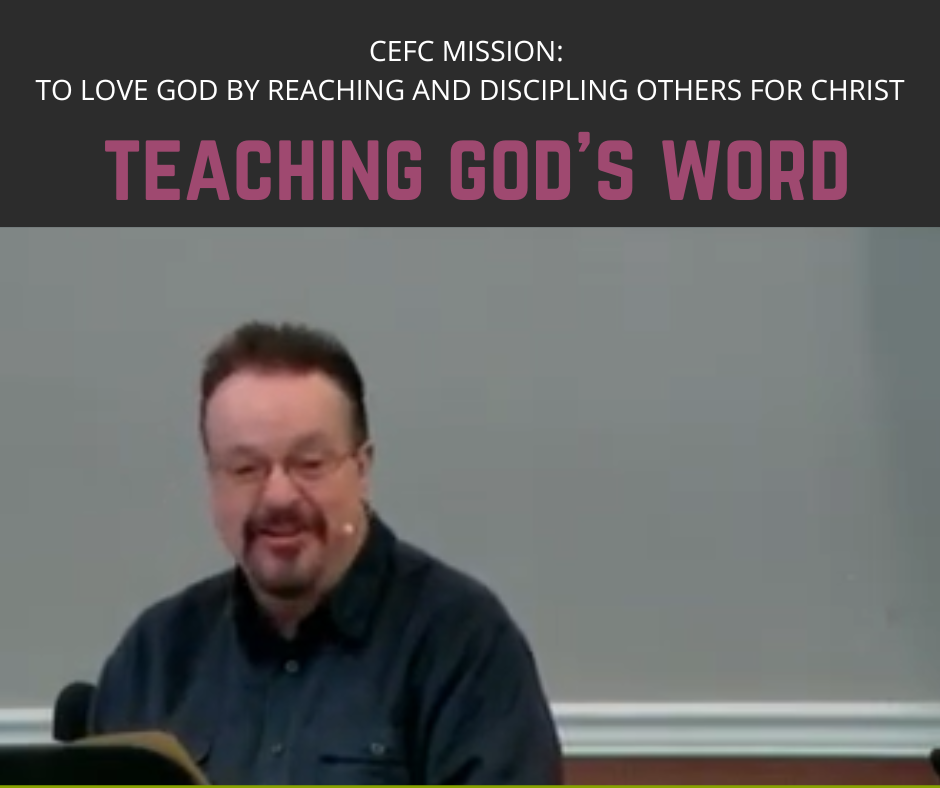 Sermons
We invite people to bring their Bibles and follow along with with the pastor's preaching and teaching. Read for yourself what God's word says about how we should live.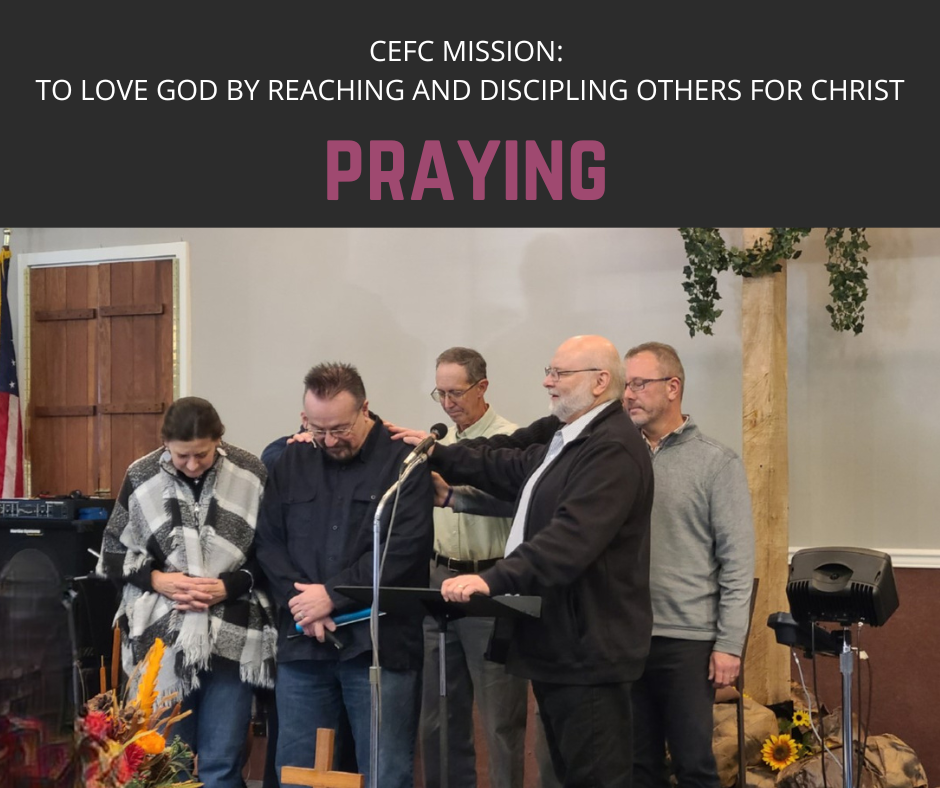 Prayer Meeting 6 PM
We have prayer chains for urgent prayer and a weekly prayer group every Sunday. If you need prayer, we invite you to come and let us pray with you either with our group or privately.
What Happens During the Week at CEFC?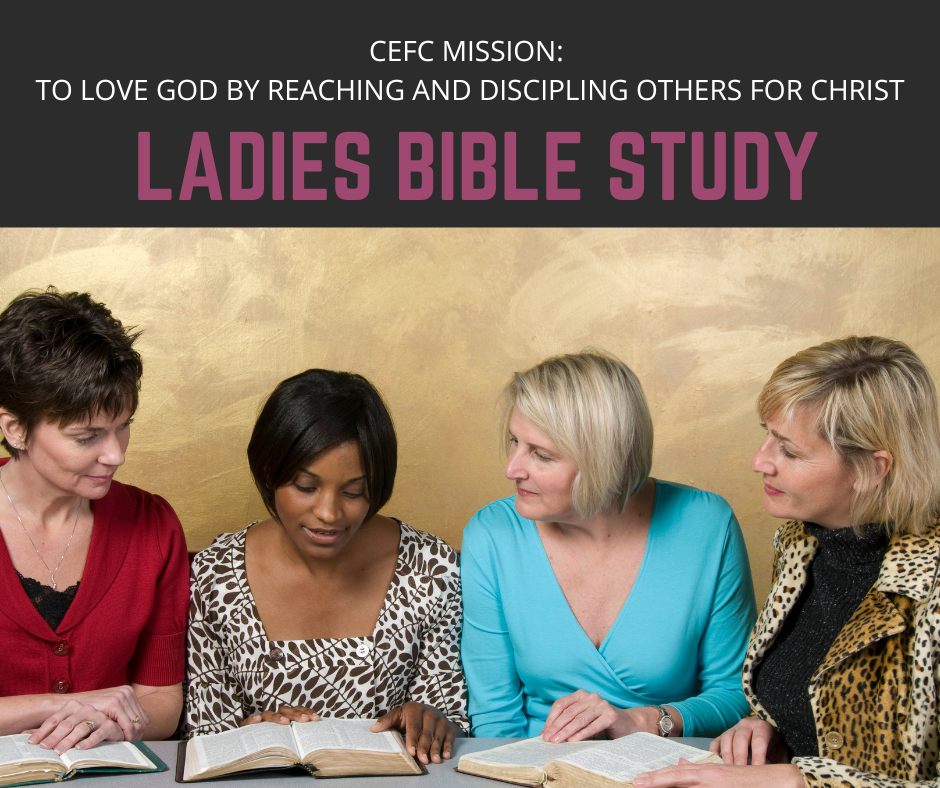 Ladies Bible Study meets at two different times. Tuesday evenings at 7:30 PM and Friday mornings at 10 AM. You can choose the time that is best for you. Currently we are studying a Women of Faith study called "Finding Rest in a Busy World."

AWANA meets every Wednesday evening at 6 PM. This bible club is for children ages 3 to 6th grade. We also offer a youth group for junior high aged youth on the same night. Additionally, for the parents, we hold a bible study during the time the kids are meeting.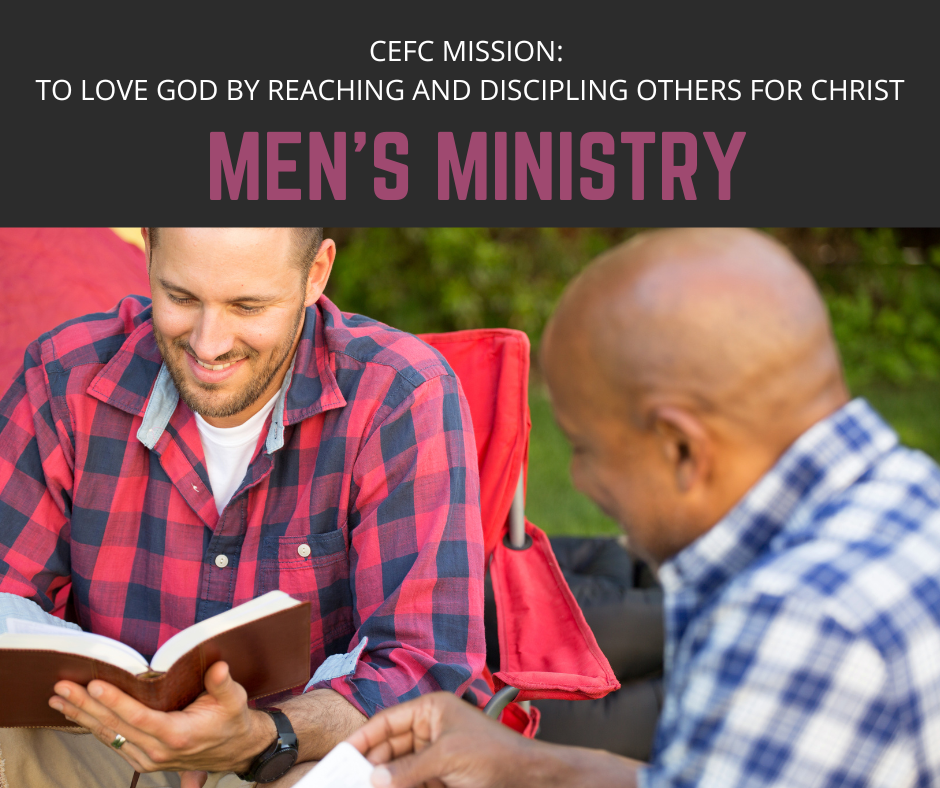 Men's Ministry meets every 1st and 3rd Wednesday at 7 PM. The purpose of the group is to share life's learning experiences with others in small groups by building one another up through prayer and to be inclusive of all members of the body of Christ.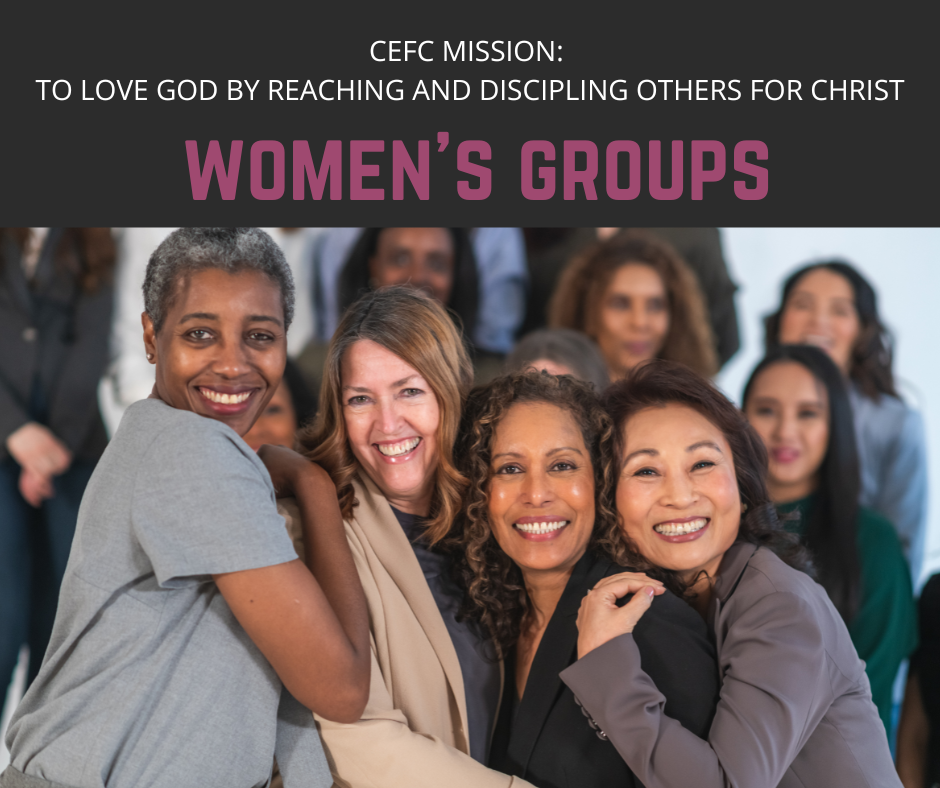 Sister Chix
Sister Chix is a group for women who have been widowed or divorced. More than a support group, they share meals, share their struggles, pray for one another and often do a book study or bible study.  Meets last Sunday of every month.
One Another
Our Ladies Ministry group is called One Another because the purpose of the group is to encourage one another in their faith. They have special events throughout the year for all women. These events usually consist of food, a speaker, a craft and lots of fun!
Food Pantry
How We Help the Community
How You Can Help Us
Hours of Operation
We are open to the community the  3rd Saturday of every month from 9 AM-Noon. We are often able to provide meat, fresh vegetables, frozen foods in addition to various dry and canned goods.
If you'd like to donate to enable us to maintain our food pantry, learn more about how you can help by clicking the button below.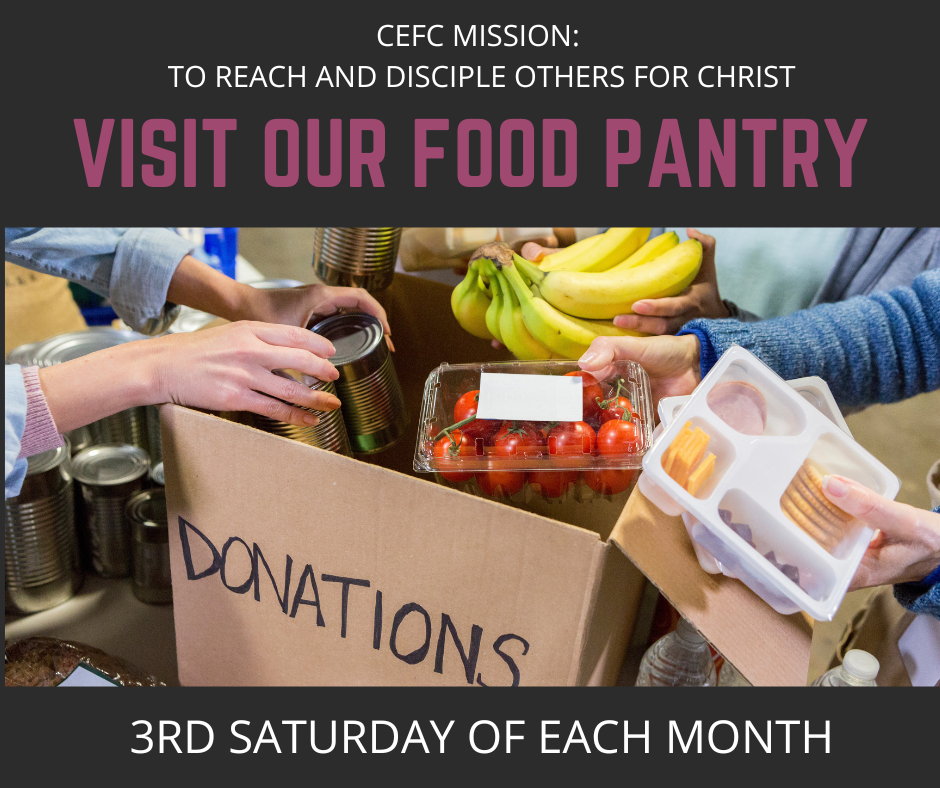 Music Ministry
Every Easter and Christmas we gather our singers both from our congregation and from other churches and practice and perform our special music.
Visiting Friends
We have a group of ladies who love to visit shut ins, people who are recovering from illness or surgery or new moms. We even have a visiting dog named K.C. who loves to visit with us.
Meals Ministry
We have a group of ladies who graciously and cheerfully prepare meals for those who are sick,  recovering from surgery and for new moms!