Read God's Word for yourself online at Bible Gateway. There you can find different versions to read and compare. You'll also find reference books and commentaries to help you study the  Scriptures.
We have provided links below to help you grow in your relationship with God through classic and new devotionals, apps, audio bibles and more. We think these resources will help you find all you need to deepen your relationship with the One who created you.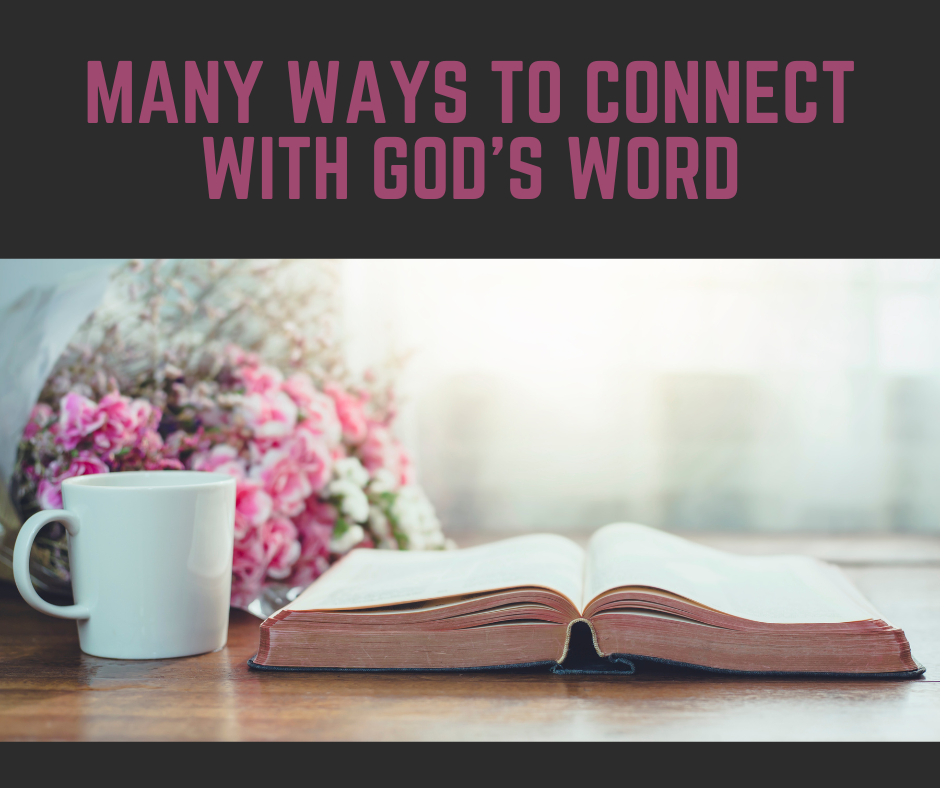 Engage with God's Word
We have been created to have a deep and meaningful relationship with God through Jesus Christ. Learn how to strengthen your relationship with God.
Choose Your Reading Plan
Take advantage of a reading plan to help guide your reading each day.
This is a treasure trove of all you need to study Scripture in any version; including printed Bibles, audio Bibles, Bible covers and much more!
Listen to God's Word
Listen to the bible as you're working or resting. This is a great way to relax with your eyes closed soaking in the word of God.
Listen anywhere, share with your friends through social media, highlight your favorite Scriptures and study anywhere.
Bible Gateway has many devotionals for general use or specific devotionals for women, men, families, leaders and inspiration.
If you can't go to the Holy Lands, let your imagination take you there with this great resource of maps of the places the bible talks about in both the Old and New Testament.
A favorite for many people, Our Daily Bread has been in print for more than 75 years to help people connect with God. 
We've all had times where we've neglected reading the bible. Frankly, sometimes it's just hard to make time. But this list of bible studies will make it enjoyable and easy. Bible study is the greatest investment you can make in your life and your family's lives.
If you want to study up on a topic to help you minister to others in a deeper way, Daily Bread University has many short classes.
Download or read books online by classic authors such as the Puritan writers, 2nd century, 3rd century, and 4th century church fathers. You'll also find meditations and even a blog relating to these classic writers.