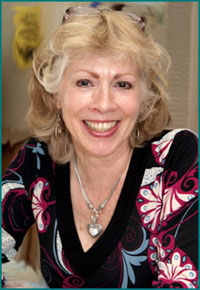 THE CARE NET CONNECTION
Store is Now Open!
The store is located in the lower level of Nesquehoning Office.
Entrance is located on the Allen Street side of the building.
Hours: Wednesdays 11am-6pm; Saturdays 10am-5pm
How You Can Pray for Us:
Pray that the Lord will bring abortion minded young people to us so that we can share the truth about abortion and other options.
Pray for strength and wisdom for the director and counselors as they seek to guide those that come through the door to the only true Healer, Jesus Christ.
Pray that the Lord will provide the needed donations to continue operating in Carbon County.
Pray against spiritual attack for the workers and the clients.
Care Net of Carbon County
Susan DeMara
Personal Information
Birthday: December 1
Website: www.carenet@ptd.net
If you'd like to donate to CareNet, you can do so at their website: www.friendsof carenetcarbon.org
Lehighton Address:  531 Mahoning St., Lehighton, PA 18235
Nesquehoning Address: 250 West Catawissa Street, Nesquehoning, PA 18240
Mission Organization Information
Purpose/Calling:
In our county, we have many "at-risk" young people, who don't have positive role models or haven't been taught life skills. Care Net is filling a definite void. We offer many different educational programs providing accurate information on pregnancy, fetal development, the options associated with pregnancy (parenting, adoption, or abortion), life skills, relationship issues, as well as much more. We also offer some tangible assistance such as free pregnancy test, baby clothing, baby furniture, diapers and formula.
We believe strong families are the backbone of our community and country, the disintegration of the family causes many of our social ills, costing many taxpayer dollars for state and county services. The more successful we are the less of a demand there should be on government funded social programs. Even though we are a small organization, we believe we have an important mission that will lessen the burden on our community and taxpayers, as we help to strengthen marriages and families.